The end of the year is a hectic time for everyone - from the holidays to planning for the New Year. GSM has been busy, but we still find time to give back and have some fun along the way!

Take a look at our recent year-end events:
Halloween Hauntings
Halloween at the office is always a fun time. We often trick-or-treat from desk-to-desk, decorate our workspace, or have baking competitions for the spookiest and/or tastiest treat. This year we had a door decorating competition and a bake off!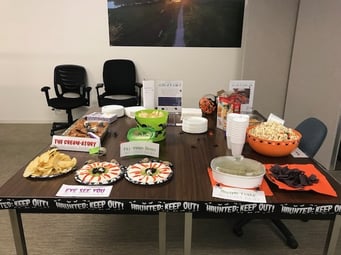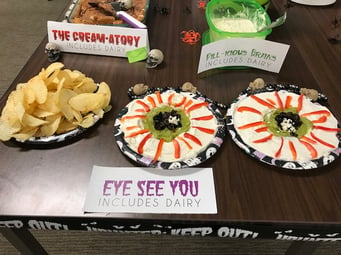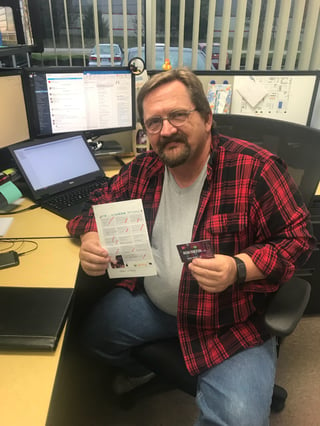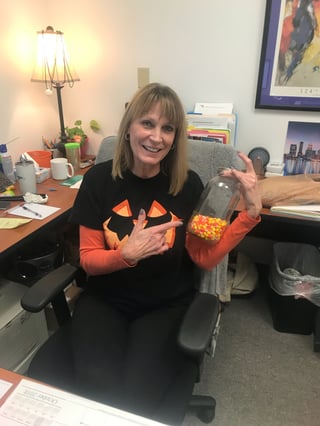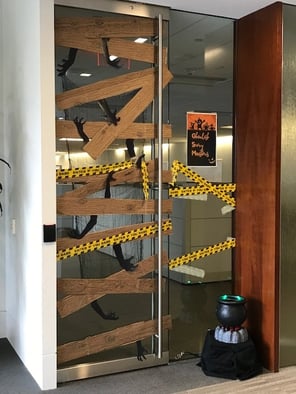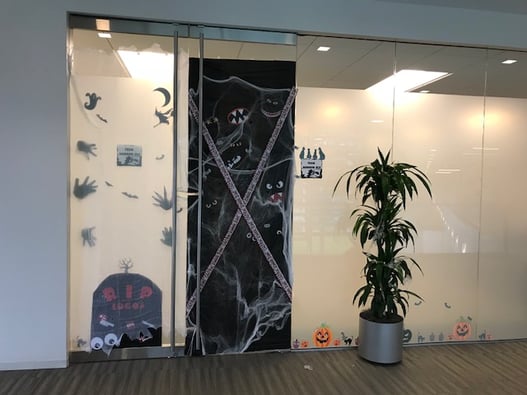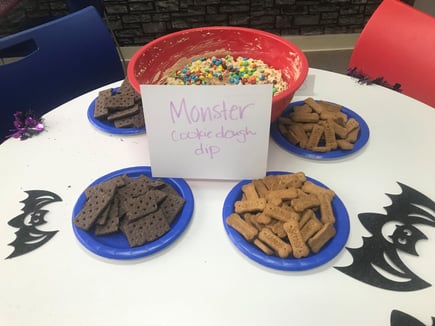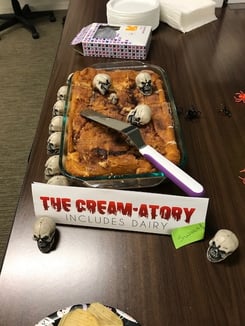 Child Advocates Superhero Run
Child Advocates is an organization dedicated to providing Houston's abused children with the resources and support they need. Through donations, the organization is able to provide medical and psychological help, educational resources, legal help, foster home(s), birthday parties, and more. This Houston-based organization is near and dear to us. For the past five years, GSM has participated in their signature event, The Child Advocates Superhero Run.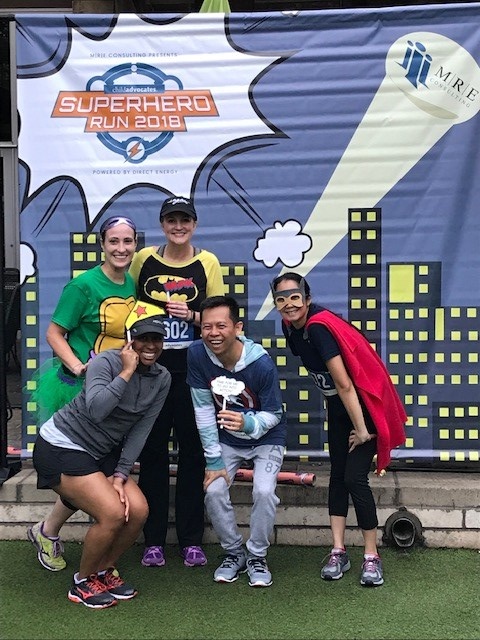 GSM's 2018 Superhero Runners
Since 2013, the Superhero Run has raised over $500,000 in Houston's battle against child abuse and we are proud contributors to this cause. However, this isn't just any run - runners of all ages dress up as their favorite superhero! In addition to the adult and kids' fun runs, there is also live entertainment, costume contests, prizes, and family-friendly activities.
This year, GSM's small team of runners had a blast representing our company and our values of fun, family, and commitment.
November Social and Thanksgiving Potluck
Every year, GSM hosts its own Thanksgiving Potluck where associates cook their favorite dish(es) to share in one BIG pre-Thanksgiving feast. This year, we threw a huge party to celebrate how thankful we are to have finally moved back into our first-floor suite. Our suite was completely devastated by Hurricane Harvey in 2017, leading to a full renovation and complete redesign. After a little over one year, we were finally able to move back into our 'home,' serving as the perfect opportunity to give thanks and to celebrate.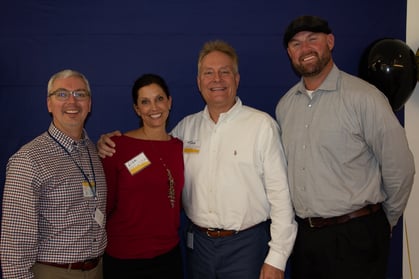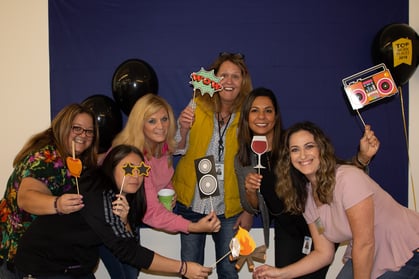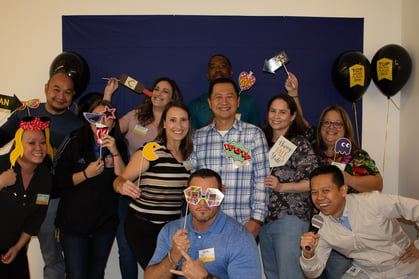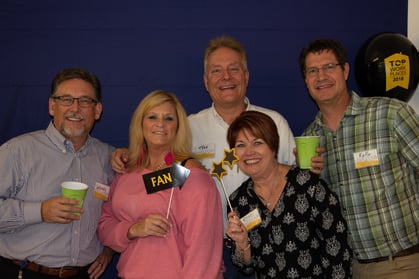 On this joyous occasion, we also joined together to celebrate our recent accomplishment of winning a spot on the Houston Chronicle's list of Houston's Top 150 Workplaces. Our rock star themed potluck featured a scavenger hunt, a business-related motivational speaker (Marvelless Mark, Mark Kamp), a photo station, and more. Marvelless Mark provided the enthusiasm and 'big-picture' view of achieving success for all of our associates, including our field team, who flew in from across the country.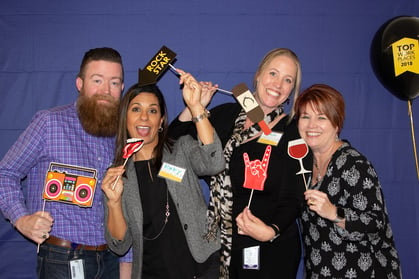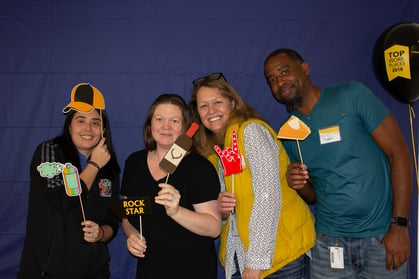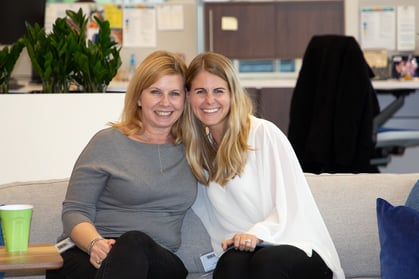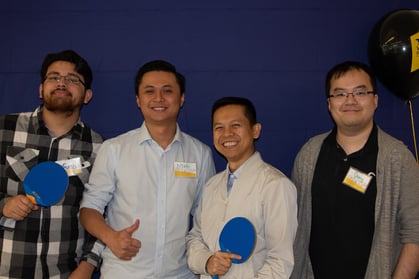 Child Advocate's Santa's Wish List
Another event that GSM enjoys is the Child Advocate's Santa's Wish List Program. This program is dedicated to providing Christmas gifts to children who have been victims of life-threatening abuse or neglect. For this reason, these children have been placed in protective custody of Child Protective Services and receive an advocate through Child Advocates.
Children write a Wish List of what they would like from Santa Claus, which is given to sponsors like GSM. Sponsors then go shopping to purchase items off of their wish list to make the holidays brighter. This year, GSM sponsored an impressive 15 children. We are so happy and proud to have made these special children's holiday by spreading joy, excitement, and of course - by providing gifts!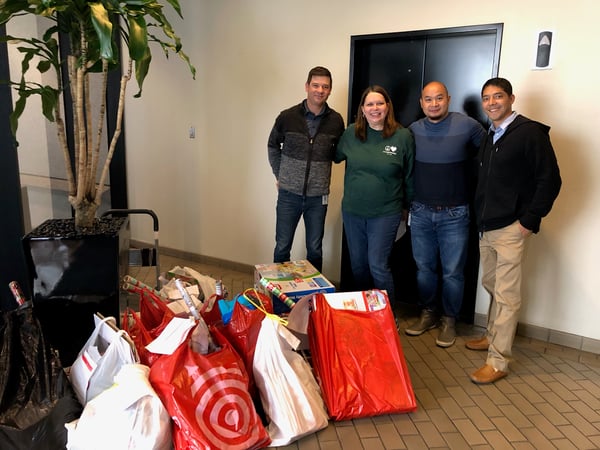 Interested in joining in on the fun? Check out our open jobs by clicking the button below: