At GSM, we love our sports teams - collegiate and professional. It's common to see associates supporting their favorite teams through festive jackets, shirts, hats, and office decor. To bring some of the rivalry and fun to the office, we celebrate College Colors Day and Jersey Day (we made this one up!).
GSM's 'Jersey Day' is a day where associates can support their favorite sports team (college or professional) by wearing team-related clothing. This year, our friendly rivalries were fueled by snacks, music, and plenty of playful trash-talk!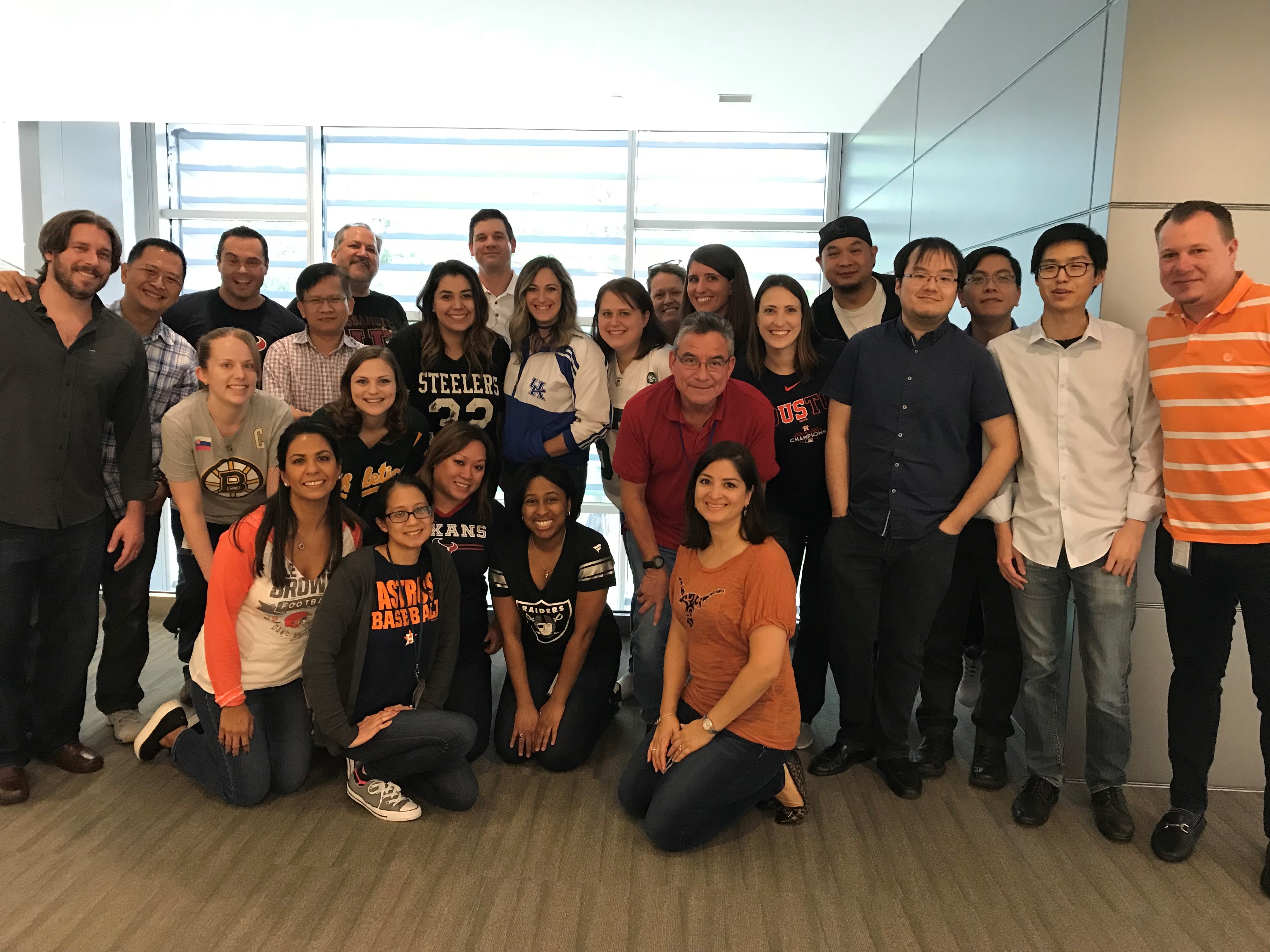 Pictured: GSM's Houston office, Jersey Day 2018


Why do we host these events? It's simple - they're a great way to get to know fellow associates better and to start conversations that aren't centered around work. At a growing company like ours, it's important to have a healthy balance of work and fun to decrease stress and keep associates motivated throughout the year.
Surprisingly, as you can see below, there weren't too many Astros or Houston teams represented this year! Although not everyone dressed up, some joined in for the sports talk and snacks. Who doesn't like Cheetos and tailgate talk?