TV is no longer the best and only answer to reaching your target market.
Shifting consumer consumption habits are forcing advertisers to use an omnichannel approach to get their message heard. Netflix, Hulu, Amazon Prime, Xbox, HBO Go, Apple TV– what do all of these have in common? Limited to no commercials.
Subscription-based streaming services have taken in-home entertainment by storm. A personalized user experience is becoming the dominant marketing trend across all platforms, as the desire for tailored content is forcing traditional channels to adapt. Consumers not only want personalized content, they demand it.

On-demand, subscription services provide users with instant viewing gratification, little to no commercials, and more importantly, they are willing to pay for it. These "cord-cutters" are changing traditional advertising, and advertising channels such as TV and radio are taking the hit. Traditional TV advertising continues to suffer as DVR (Digital Video Recorder) services such as TiVo, DirecTV, and Xfiniti TV provide non "cord-cutters" with the ability to fast forward or skip over commercials.

TV Consumption
Younger generations are raised on iPads, tablets, and on-demand services like Netflix. It's the new norm and it's how parents entertain their children (and themselves!) in public, in the car, on planes, or in restaurants. On-demand services provide on-the-go entertainment for kids, and adults alike, so they can watch what they want, when they want, wherever they want.

Nielsen's 2016 Q4 State of Traditional TV report revealed bleak results for year-over-year TV viewership from 2011 to 2016:

Traditional TV viewing by 18-24-year-olds has decreased 39% since 2011. In other words, almost 40% of this age group's traditional TV viewing time has migrated to other activities including digital video consumption, streaming, and smartphone usage.

Older Millennials' (25-34) TV viewing has decreased 5.2% year-over-year, but has dropped 26.5% over 5 years.
Gen Xers' (35-49) TV viewing has decreased by 1.6% year-over-year, and has decreased by 9.8% over a 5-year period.
The only sector where live TV viewership has increased year-over-year is the 65+ sector – in automotive terms, those who spend the least amount of time on the road are watching the most live TV.
Advertisers and TV Programs
So what does this mean for TV advertisers and programs? TV programs and networks have learned that a constant stream of unskippable ad breaks is not the best way for a brand trying to build a meaningful relationship with consumers. For the first time, there's real evidence that national TV is feeling the heat from advertisers and viewers. Analysts and advertising firms say brands are increasingly taking more of their money to the web, rather than traditional channels .

Reluctance to buy ad time reflects the increasing number of DVR users and content streaming services that allow viewers to skip ads. DVRs also add the problem of "time-shifting" in which recorded content can be watched much later than its "go live" date. This creates a huge problem for advertisements with time-sensitive content – ads will not work if someone sees them weeks after a promotion, event, or launch. The share of homes with a subscription video on-demand service, such as Netflix, rose to 56% from 48% a year ago and 54% in the third quarter of 2016. To appease viewers and increase ratings, many TV networks such as Viacom, TNT, and TruTV have offered or intend to significantly reduce advertisements.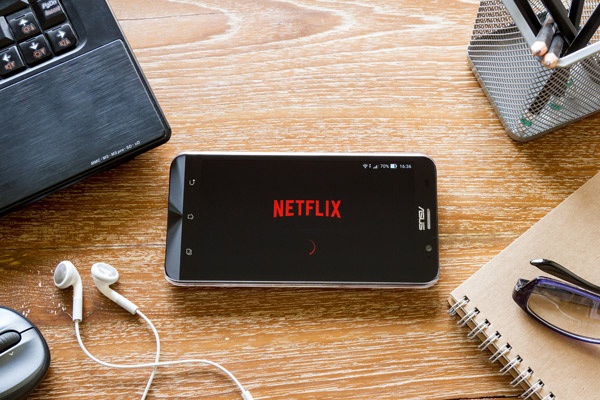 Marketing for Changed Consumer Consumption
It is important to note that traditional TV advertising is not dying; however, it is evolving. Thirty to sixty second spots are decreasing, while networks are increasing the amount of extremely short commercials. TV companies and programs are altering their business models to keep pace with consumption changes – they are launching "branded apps and sites to move their programming beyond the TV glass, going on social platforms, and forming partnerships with digital media brands to reach their lost viewers."

GSM recommends diversifying your ad spend across multiple channels to optimize reach and increase brand awareness. Changing consumption habits brings up the need to re-assess how much of your ad spend is allocated to particular channels – however, this does not mean completely eliminating traditional channels from your marketing mix. It is clear that TV is taking quite a hit from digital, and digital consumption continues to grow year-over-year as TV's live consumption declines. Part of being successful in marketing is putting your brand where the consumers are - it's time to give digital a bigger piece of your advertising budget.