One of GSM's core values is 'FUN.' We try to incorporate social events into our work life whenever possible. We have a dedicated team, called Pulse, that helps GSM coordinate internal events as well as charitable outreach. At GSM, we pride ourselves on our family-like culture that we owe to our values and team building activities.
Recently, we held our annual 'Chili Cookout' to kick off rodeo season in our Houston, TX office. Rodeo season is no joke – and neither is our chili competition. This year, we had a grand total of 10 associates come to work with their crock pots in hand to win bragging rights and a Visa gift card. Chili chefs are not allowed to vote; however, they are allowed to size up their competition one chili-covered Frito at a time.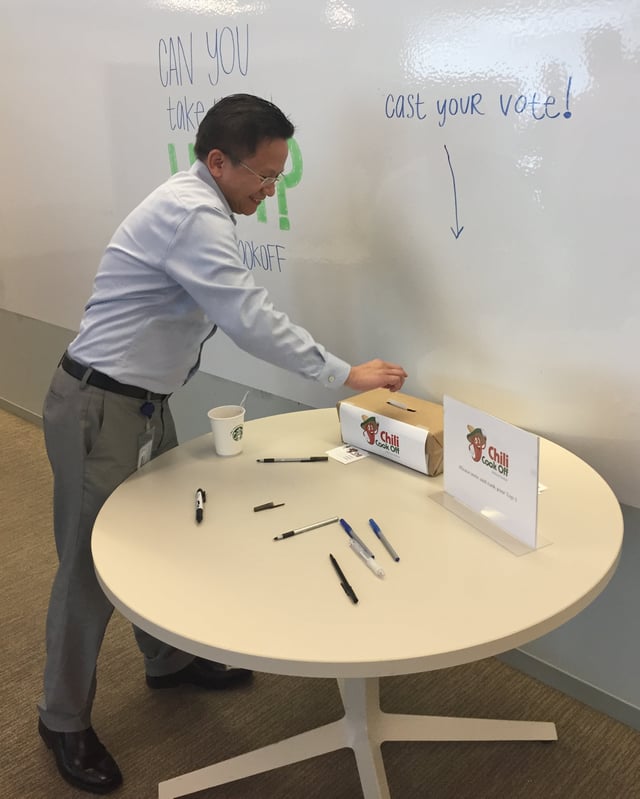 Each chili entry had to disclose all ingredients used as well as the spice level. There were many different types of chilies competing for company favorite including a BBQ chili, a chicken chili, and even a tofu-based chili. The winner this year was the BBQ flavored chili – it's hard to say no to anything BBQ flavored during rodeo season.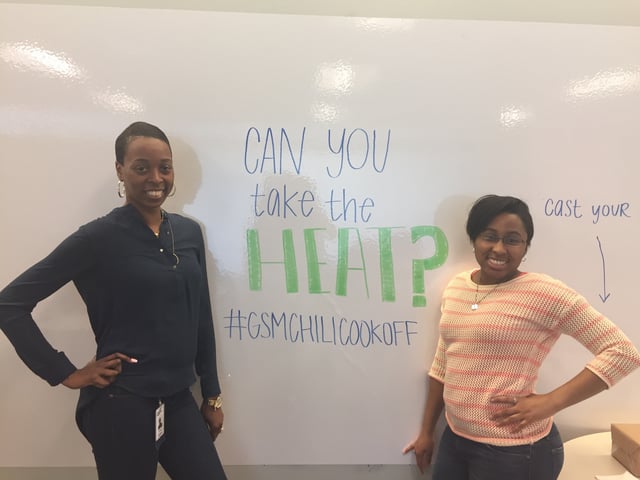 The chili cookout is a GSM favorite event, after all, who doesn't like free food? It's a great way to bring everyone together for a homemade meal.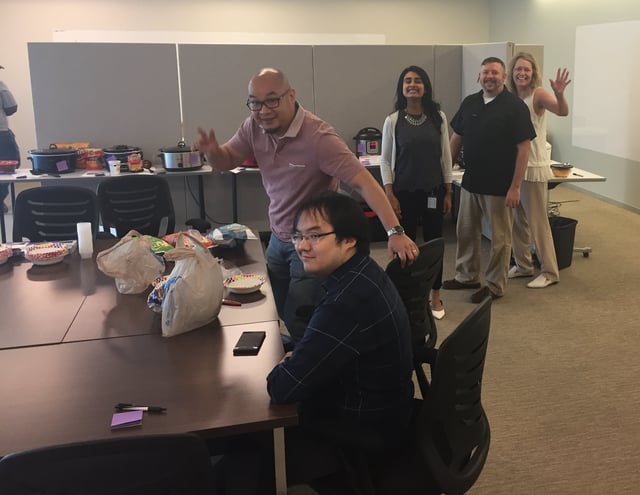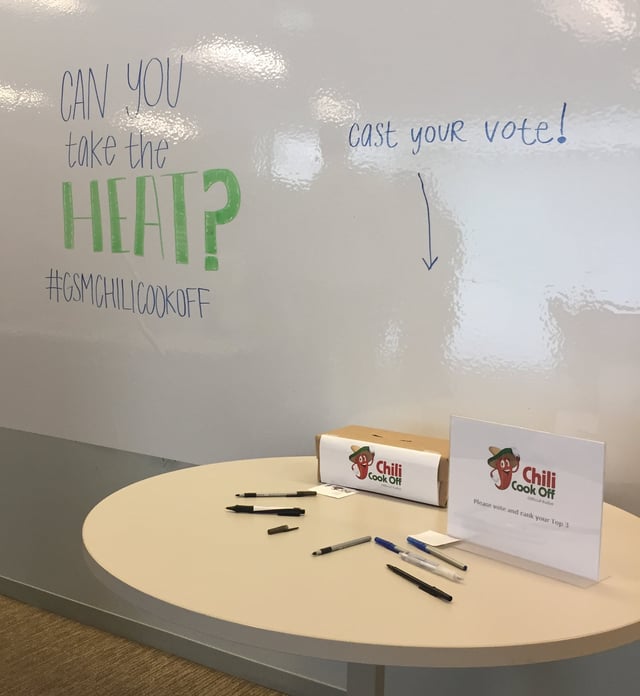 Interested in joining in on the fun?