As part of The Friedkin Group, GSM values regularly giving back to the local community through volunteer opportunities or donations. Recently, our Louisville team volunteered at the Dare To Care Food Bank. This wonderful organization "leads [Kentucky's] community to feed the hungry and conquer the cycle of need. [Dare to Care] fulfill[s] this mission through innovative programs, efficient operations and by partnering with local food pantries, shelters, and kitchens to get food to people in need."
Why does GSM 'Dare To Care'? We care because a neighboring county to Louisville, Bullitt County, is affected by a higher level of food insecurity. Food insecurity refers to the USDA's measure of the lack of regular access to nutritional food required for an active and healthy life. Bullitt County is a mere 20 miles from our Louisville office, which creates the perfect opportunity for GSM associates to make a difference in the lives of those who live close by.

Our GSM volunteers spent the day unloading and boxing various food donations, which are later distributed to families or individuals in need throughout Kentucky - particularly Bullitt County. Take a look at our hard-working volunteers: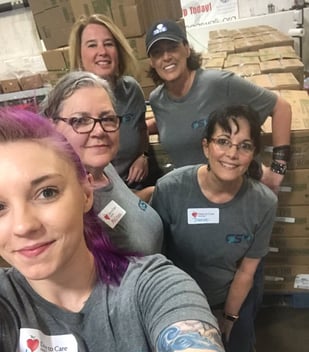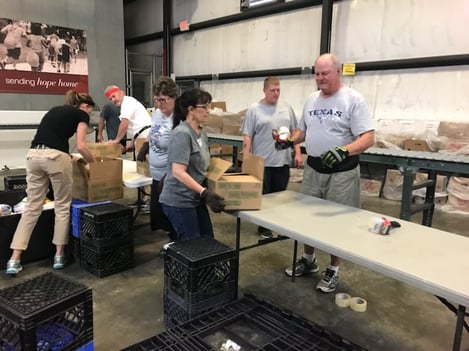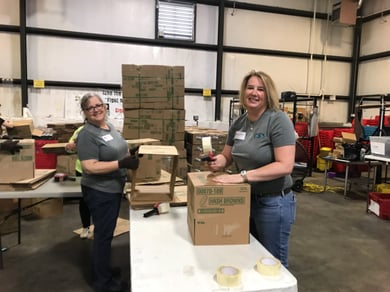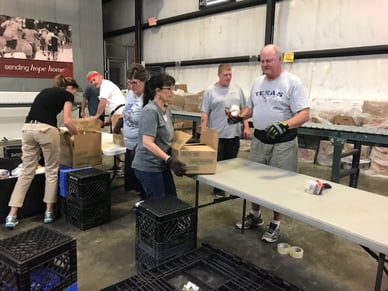 Interested in joining in on the fun?