For the last 35 years, GSM has been a house hold name to thousands of dealerships nationwide when it comes to fixed-ops marketing. In 2021, GSM was acquired by Force Marketing and since then has looked to add the brightest and best onboard to their client success and performance teams.
Their latest edition is a game-changer for GSM clients, with mountains of experience and a completely unique perspective.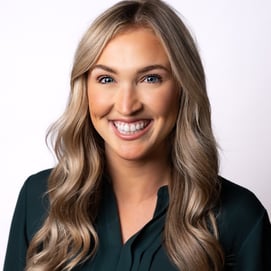 The executive leadership team at GSM is excited to welcome Megan DeRoo to the GSM team and Force Family of Brands and here is why you should be as well.
Megan is joining the Force Family of brands as our newest Sales and Performance Manager. She will be responsible for consulting with clients showing them how GSM's advanced suite of lifecycle service marketing solutions can help them increase service retention, reactivate lost clients, and acquire new customers.
Megan lives in Cincinnati, Ohio and after graduating from the University of Cincinnati, started working in the Toyota North America as a Management Trainee and transitioned into a District Sales and Parts Manager.
Over the last eight years she has been working with dealerships across the Midwest helping them grow their fixed operations business, boost customer retention and increase profitability.
"I joined GSM after seeing the amazing results they were able to provide my dealers when I worked for Toyota as a district sales and parts manager. The consultative approach they took to figuring out the best solutions for each dealership's fixed operations goals was refreshing, and everyone I met on their team seemed to love what they do" said Megan when asked why she came to GSM.
"We believe that Megan is the perfect edition to this team. The combination of her experience on the retail side, and her stellar reputation for her approach on how she helped her dealers grow service and parts revenue was a perfect match for us at GSM" said Eric Mercado, EVP of Client Success.
If you are looking for ways on grow your fixed operations revenue, while consolidating your marketing expenses and vendors; Megan can be reached at
Mderoo@GSmarketing.com.